The advent of the global COVID-19 pandemic has resulted in shutdowns and travel restrictions worldwide, grossly affecting international and local travels. This was reported to be the most severe travel restriction to be ever put in place in history, forcing many activities to be done remotely and limiting flights and travels to the barest minimum. The aviation industry recorded its lowest revenue outcomes during the pandemic, affecting both local and international flights on a global scale according to the BBC.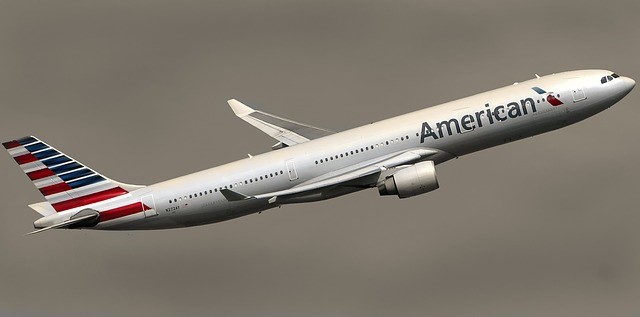 Nonetheless, as many ports of entry begin to open up for many countries, international and local flights, are bound to level up again as things gradually return to normalcy. Considering the situation at hand which led to the closure in the first place, stringent rules and protocols are being adopted across all sectors including government, airlines, public health, defense, etc. to ensure the safety of travelers to the gamut possible.
American Airlines as the world's largest airline system with regards to fleet size, scheduled passengers carried, and revenue passenger mile with an expanse of the international and domestic network has developed certain protocols to further promote health and top class service to travelers. These protocols comprise collaborations, technological leverage, regulations, and investments in health care equipment. These protocols have proven to be effective and placed American Airlines as a pioneer to be emulated by competitors within the industry.
1. Pre-flight Home Test
To expedite the process of pre-flight testing for COVID-19 of passengers, American Airlines have deployed ease systems to their customers through a pre-flight testing program, "LetsGetChecked" which is fully operational in nine different countries and across any US state with travel restrictions. This is aimed at increasing the ease of reach, comfort, and flexibility of COVID-19 testing. Interested customers are directed to place a request for the testing kits ten business days ahead before their departure through the AAdvantage Customer Service line: 800-882-8880 while conserving miles, hours, and resources of travel.
2. Other Pre-flight Test options
American Airlines has established a partnership with healthcare providers like GoHealth Urgent Care and CareNow to further ease the process of getting testing for COVID-19 before trips. Her customers are qualified for the PCR or Rapid Molecular COVID-19 Testing method at any nearby GoHealth Urgent Care center from this collaboration. This is proposed to make COVID-19 testing faster and easier for their customers with results available to persons within thirty (30) minutes. This way, many customers of American Airlines would have their COVID-19 testing process faster-tracked than several other airline groups lacking such functionalities.
3. Prepared for the air scheme
This is a remotely accessed platform for travelers where flight bookings, flight regulations, and onboarding for passengers can be monitored. Using the travel tool, information about the latest travel and health regulations can be obtained. The VeriFLY app (a mobile health passport app) used to check for travel requirements that are specific to destinations of choice of passengers, update travel and health documents to receive flight clearance is an integral portion of this scheme. Other additions include the American app used to facilitate in-airport/onboarding processes and luggage tracking which is closely associated with agencies like luggage delivery company to the EU. This remotely accessed scheme is a protocol in place to further facilitate the ease of travel activities by also limiting person-to-person interactions to curb the spread of COVID-19. Here's a great article for packing a luxury suitcase.
4. Production of shields
The Base Maintenance Facility at Tulsa for American Airlines has also produced personal protective equipment en masse to further promote safety at ports and during flights. The Plastic Shop at Tech Ops has rallied teams of personnel to produce face shields to be worn by travelers and officials alike before, during, and after flights. Thoughtful as it is, these face shields serve as tangible pointers to the commitment of the American Airlines' customers' safety consideration.
5. Quarantine-free travel options
For flights marketed and controlled by American Airlines, there is bound to be a provision for quarantine-free travel for customers that have tested negative to COVID-19 with a valid proof before travel. Travel between locations like New York City (JFK) to Milan (MXP) or Rome (FCO) would be afforded this benefit. Prevalent Italian rules allow people who have tested negative for a second time to COVID-19 to be able to bypass the post-travel quarantine requirements. This allows maximal use of travel time by such people.
As a leading airline group, these protocols have further buttressed the staunch commitment of American Airlines to world-class delivery of service and safety of travelers and personnel.