6 Awesome Places To Have a Drink In Melbourne
Published: July 7th, 2019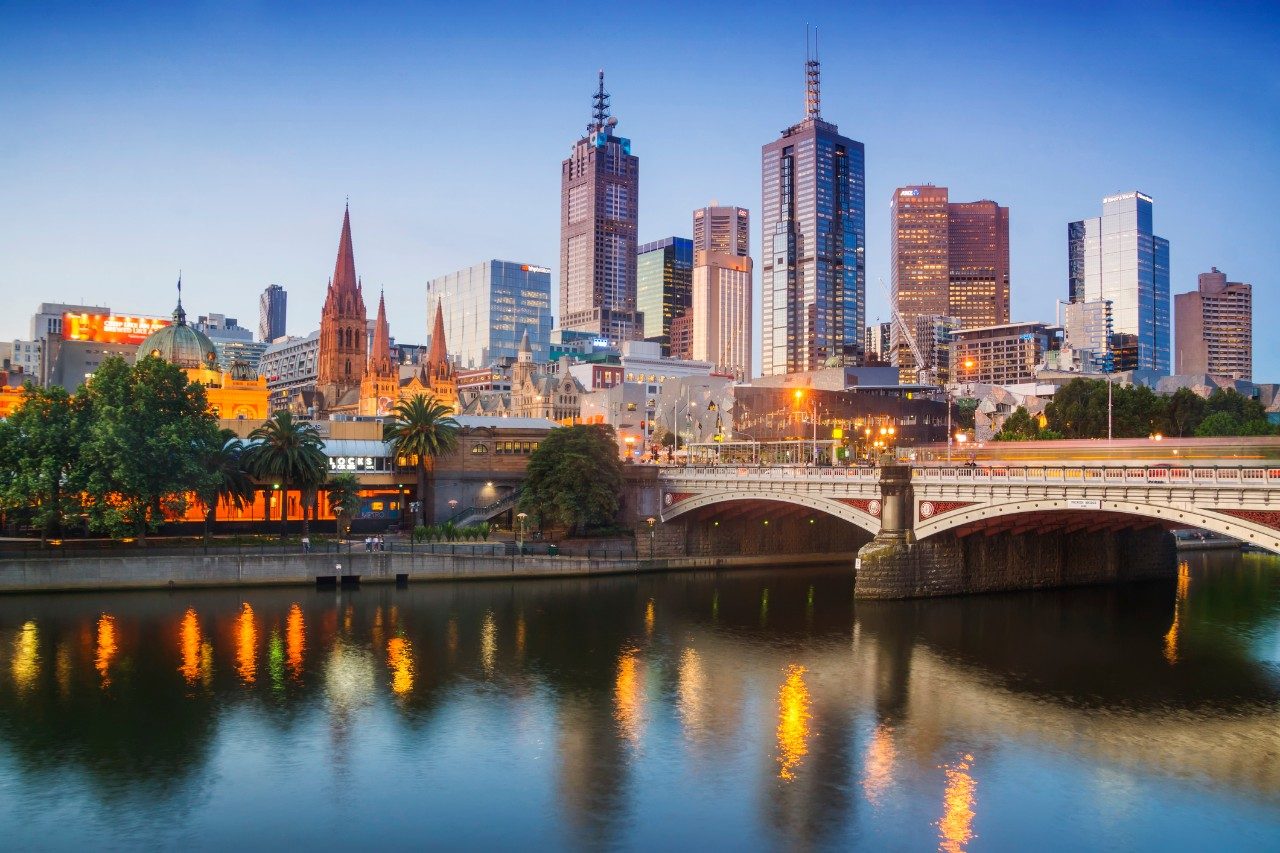 No, we're not talking about indulging in an endless pub crawl, but if you travel to Melbourne you'll discover the city has some of the best venues to enjoy a beverage of your choice. Some are just really cool places to hang out, some are in awesome locations, while others are events you can attend.
Let's take a look at some of the top places you can have a drink in Australia's great southern city.
#1 - Southgate Has Plenty To Offer
Southgate is situated just outside the Melbourne CBD and overlooks the placid Yarra River. It's a complex of boutique shops, cafes, restaurants and bars, and many of these venues have seating that overlooks the river, offering you splendid views while you sip on a cold one.
You could first enjoy a fantastic meal, check out some art (as Southgate is big on art), then kick back with a few drinks and kill some time in style.
#2 - Madame Brussels Rooftop Bar
Have a drink with a difference at Madame Brussels, a bar which is located on a rooftop in the very heart of Melbourne's CBD.
Take in the spectacular views of the city skyline by night, seated at an outdoor table on artificial grass beneath an umbrella. You'll be attended to by staff dressed in tennis gear, serving cocktails in jugs, not glasses.
If you think it might get a bit chilly, there are blankets and heaters to keep you warm on cooler evenings.
#3 - Have a Drink At Flemington Racecourse
If you enjoy the excitement of thoroughbred horse racing and like to have a drink and a punt, then Flemington is the place to be for that in Melbourne.
Better yet, if you can be in the city on the first Tuesday in November, you can be trackside for the annual running of the Melbourne Cup, one of Australia's most iconic sporting events.
There are 24 Melbourne Cup horses, with the event attracting the best of the best from Australia, New Zealand and all across the globe.
If you love your champagne, then you'll be virtually drowning in the stuff on Melbourne Cup day. Champagne may be the drink of choice, but you can choose virtually anything you like at the track, so indulge and soak up the atmosphere of this marvellous sporting event.
#4 - Do You Like Jazz Music?
If so, then you're in for a real treat when you pay a visit to Eau de Vie, a quaint little bar modelled on a 1920s style theme. Kick back at the bar and watch the bartenders mix up a dazzling array of cocktails while taking in the live jazz music.
Fancy a shot of whiskey? Behind a fake bookcase is a dedicated whiskey room, where whiskey lovers are spoilt for choice with a menu of the best and most popular whiskeys from all around the world.
If you feel like you might need some snacks to soak up all that alcohol, there are some delicious morsels on offer right inside the bar.
It's definitely a very cool and unique place to have a drink with friends.
#5 – Step Back In Time At The Everleigh
To enter this very popular Melbourne bar you must first pass through an American style diner. You could stop there for a bite to eat first, get something in your stomach, then move on to the bar.
When you enter The Everleigh you really are stepping back in time. Not quite as far back as the "Westerns" era, but definitely old school, with the old school, original methods of mixing delicious cocktails.
Definitely worth visiting for a drink or two.
#6 – Bar Ampere
If a gothic theme and somewhat scary atmosphere sound like it would make your drinking session more exciting, then you might want to check out Bar Ampere, because that's exactly what you'll get.
Absinthe is the drink of choice in this place, but you can order practically anything you like, as well as a nice range of aperitifs and other delicacies.
One of the best ways to explore Melbourne's bar scene is to get out on foot and wander the streets. There are so many cool places to have a drink in this great city.