5 Cool European Rooftop Bars to Visit in 2019
Published: July 17, 2019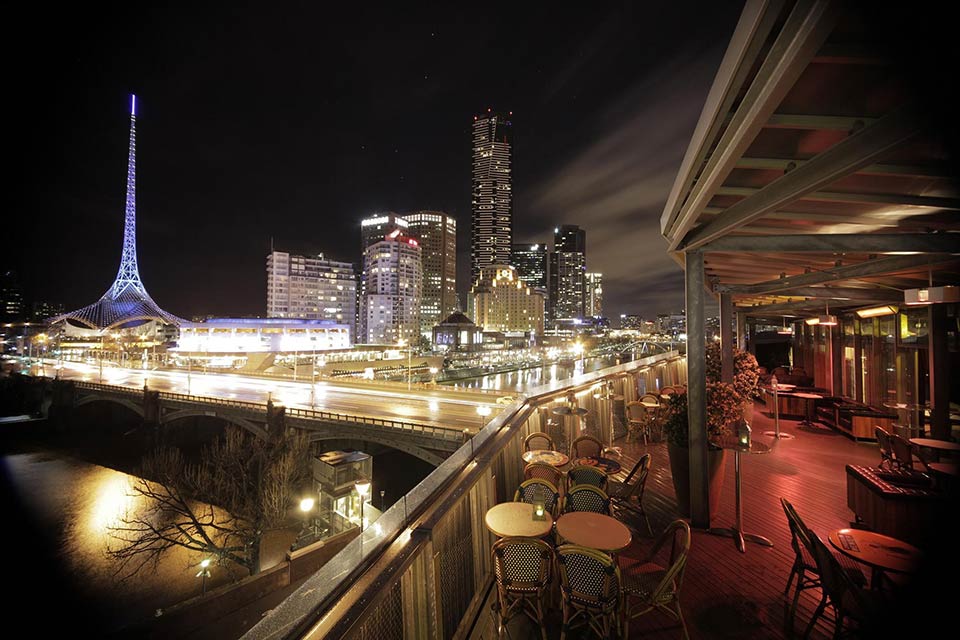 Image Credit: Holiday Photos | Flickr
Forget walk tours that subject you to fatigue and sunburns, the best way to view Europe's spectacular sceneries is by sipping champaign on a rooftop terrace.
Though US cities like Las Vegas and Florida may be home to revered rooftop establishments, Europe has its fair share of elevated terraces perfect for anyone looking to sip cocktails above the city square. Here are some of the best Europe's rooftop bars that are worth your visit in 2019.
1. The Nebotičnik, Ljubljana, Slovenia
If you're looking for an awe-inspiring unwinding moment in a serene environment in Slovenia, Nebotičnik is the place to be. Opened in 1933, Nebotičnik was the tallest and most admired building in Yugoslavia at that time.
Today, Nebotičnik is a picturesque 13-tower building that has captured the attention of tourists and travelers alike, and for a reason. First, this tower block has a secret rooftop bar that allows you to view the stunning skyline in peace. You can chat with friends, or switch off by playing mobile friendly games from Fortnite to Casumo casino slots.
Secondly, this magnificent rooftop bar offers a panoramic view of medieval streets of Ljubljana old town overlooked by the grandeur of the Julian Alps on one side, and the majestic castle on the other. It thus offers the perfect atmosphere for relaxing your mind.
2. Franks Café, Rooftop Bar, London, UK
In Peckham, London, the opening of the Franks Café symbolizes that summer is here. Located in the south-east London, Franks Café has an al-fresco rooftop bar that invites locals and foreigners to imbibe throughout the summer months.
The bar's striking red tarpaulin theme and sunset views (showcasing London panorama) are what makes it feel contemporary. Arrive after 5 PM and you'll get to interact with locals as they seek fresh air from work-related fatigue.
And if the weather turns a bit British, fret not; there are plenty of hotels downstairs where you can relax as you knock a few Aperol Spritzes or retreat to the Peckhamplex cinema below, and watch the latest blockbusters for as low as £4.99.
3. Terrass'' Rooftop Bar, Paris
As one of the most sophisticated and lavish rooftop bars in Europe, Terrass'' offers a spectacular panoramic view of Paris. During spring and summer months, this expansive terrace is lush with greenery and flowers, and the comfy sofas add that homely feel that you just can't get elsewhere.
This Parisian rooftop hotel and bar invites you to relax with its expansive view of the most beautiful sceneries in Paris, including the Eiffel Tower. They also have a wide selection of wine, cocktails, and European dishes.
4. Skyline Rooftop Bar, Molino Stucky, Venice
Enjoying champaign anywhere in the metropolitan city of Venice is lovely, but doing it from the posh rooftop terrace of Molino Stucky Hilton is truly amazing. Living up to its name, the Skyline Rooftop Bar offers scenic views of Venice in all its grandeur—from Canale Giudecca to Piazza San Marco.
The Skyline Rooftop Bar offers a modern and classy cocktail lounge setting, with a mix of comfortable sofas, tables, stools and more inside the bar. It also has a great selection of dishes from Italian cuisine to crafted cocktails inspired by different cultures in Venice.
5. La Terrazza, Florence
Located at the top of medieval Consorti Tower in Florence, La Terrazza rooftop bar is the perfect place to impress your date with an elevated amber glow.
Embellished with expensive décor and a historical tint, La Terrazza offers a panoramic view of many of the ancient buildings in Florence, as well as the Arno. The bar offers a large selection of Italian food, wines, and signature cocktails.
We hope this guide will help you find the best rooftop bar in Europe to visit in 2019. Feel free to comment and share.