5 Features Every 5-Star Rooftop Bar Has
Published: February 25, 2019
A rooftop bar is so much more than just a place to sit back with a drink. It's a nightlife experience that at its very best creates memories that last a lifetime. Few people who have experienced the awe-inspiring bliss of sitting atop the Marina Bay Sands with a Singapore Sling in hand are able to forget the experience.
As you may well know if you're a regular visitor to this site, there are good rooftop bars and there are bad ones, but how do you know which is which? If you want to be able to judge immediately whether a rooftop bar is worth your patronage, then read on to find out the five essential features that a 5-star rooftop bar needs to have.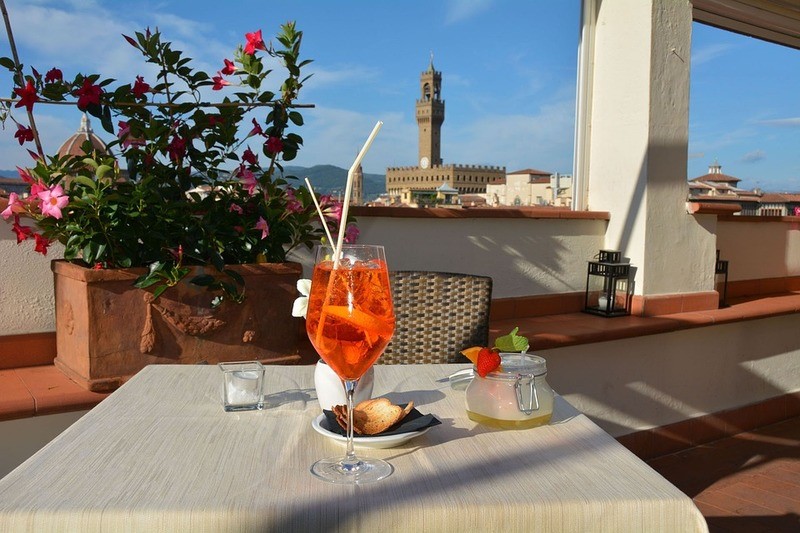 Source: Pixabay
A Killer View
Best to lead with the most obvious point here; a good rooftop bar has views to die for. This isn't always a given, as some rooftop bars have truly abysmal views.
For example, the otherwise stellar Big Chill bar in London has a spacious rooftop terrace which is sadly let down by the fact that every other building in the vicinity is several floors higher than it and that the bulk of the views are of an adjacent construction site. Not exactly the stuff that good memories are made of.
2. More Than Just Drinks
Any trusted reviewer needs to look at the bigger picture. With rooftop bars drinks and views are important, but it is equally important to look at the bar as a venue in its own right. Another form of entertainment reviewer worth looking at is online casino reviewers. They typically use their review stars system to assess everything about a casino, from the availability of slot games to sign-up bonuses and special features.
This same holistic approach should be taken when looking at a rooftop bar; does it offer freebies to guests? Is there more to do besides sitting with a cocktail? A 5-star bar delivers a full package.
3. Accessibility
This is one that really shouldn't be overlooked. In a recent round-up by the New York Post of the very worst rooftop bars in the city, they feature places that, in order to reach the bar, patrons must climb a combination of stairs, fire escapes, and even rope ladders.
This is not only inconvenient but also straight-up hostile to less able-bodied customers. Always read reviews to find out whether your rooftop bar is truly accessible or not.
Source: Pixabay
4. Plenty of Events
As mentioned previously, any decent rooftop bar is a venue in its own right. This means that there should always be something going on, including themed nights, DJ bookings, and a diverse array of parties. Take the legendary Haus of Weekend in Berlin for example, which bolsters their jawdropping views of Alexanderplatz with party nights hosted by some of the most well known DJs in Europe, with a sound system to match.
5. A Top-Notch Clientele
No, this doesn't mean a rooftop bar should only be granting entry to the rich and famous. Rather, it means that the regular crowd should be mixed, fun, stylish, and great for people watching. The doesn't necessarily require a door policy, just a good reputation among the right people.
One example of a bar that hits the right notes here is the Flair Bar in Shanghai, which sits atop the Ritz Carlton. The fabulous mixture of socialities, local party girls, backpackers, and students makes a night out here one to remember.
Now that you know what makes a good rooftop bar, you'll never be caught off guard again. Better yet, use this list to start a rooftop bar of your very own!