4 best rooftop bars in Asia
Published: June 3, 2019
Asia is such a diverse continent, full of so many wonders waiting for travelers to discover. In fact, there are so many individual countries in Asia, it's hard to pay all of them justice in this article. So we've summarized 4 of the best rooftop bars in all of Asia, along with some honorable mentions, so you have a range of options to pick from.
Buddha Bar
Makati City, Manila, Philippines
In the heart of Makati City's posh business district, you'll find this elegant restaurant and bar. The Buddha Bar is a bit on the premium side, as dinner and drinks for two can easily exceed $150 USD, but the incredible service, atmosphere, and appetizer menu are well worth it.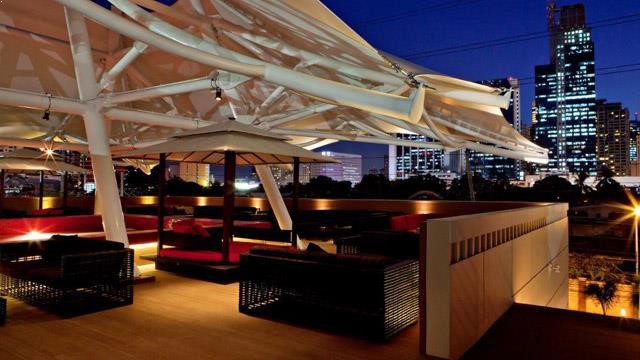 True to its name, the Buddha Bar is decorated like a large Buddhist temple on the inside, with a humongous Buddha statue overlooking the main floor, which is decorated in classical Chinese fashion. The bar can easily cater over 500 guests, with plenty of tables and couch areas, all awash in a hazy red ambient glow from elegant lanterns and chandeliers.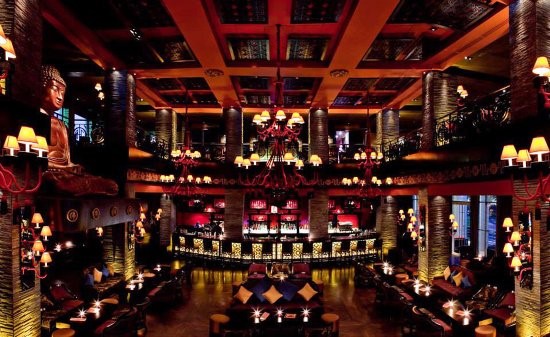 The rooftop features a large pool, with red ambient lighting, a rooftop bar, and a spectacular view of the Makati City skyline. Finally, because Buddha Bar is in fact a franchise bar from France, DJs from other Buddha Bars around the world can make appearances and perform sets that include ethnic-inspired electronic music.
SKY 21
Macau
If you're looking for simply the best view of Macau, giving you the perfect vantage point for watching beautiful sunsets over the harbour, you can't go wrong with SKY 21's rooftop bar. It even features a modern retractable roof, so you can still enjoy the view in any weather.
The first level of SKY 21 features a revolving restaurant, which allows you to take in Macau from all angles. At night, the ambient lighting from the nearby casino district is simply amazing, and really adds to the overall experience.
And of course SKY 21 offers free WiFi, so you can enjoy a bit of online gambing on websites like Casumo while waiting to be served. Fun fact, gambling is in fact Macau's largest source of tourism revenue, and accounts for nearly 50% of the overall economy.
Overall, the menu may be a little pricey, but the cozy, modern atmosphere, fine cuisine, friendly staff, and spectacular rooftops views are more than worth it.
1-Altitude
Singapore
1-Altitude is not only the highest rooftop bar in Singapore, but literally the highest al fresco bar in the entire world. 282 meters above the ground, 1-Altitude offers breathtaking panoramic views of the entire city and surrounding ocean.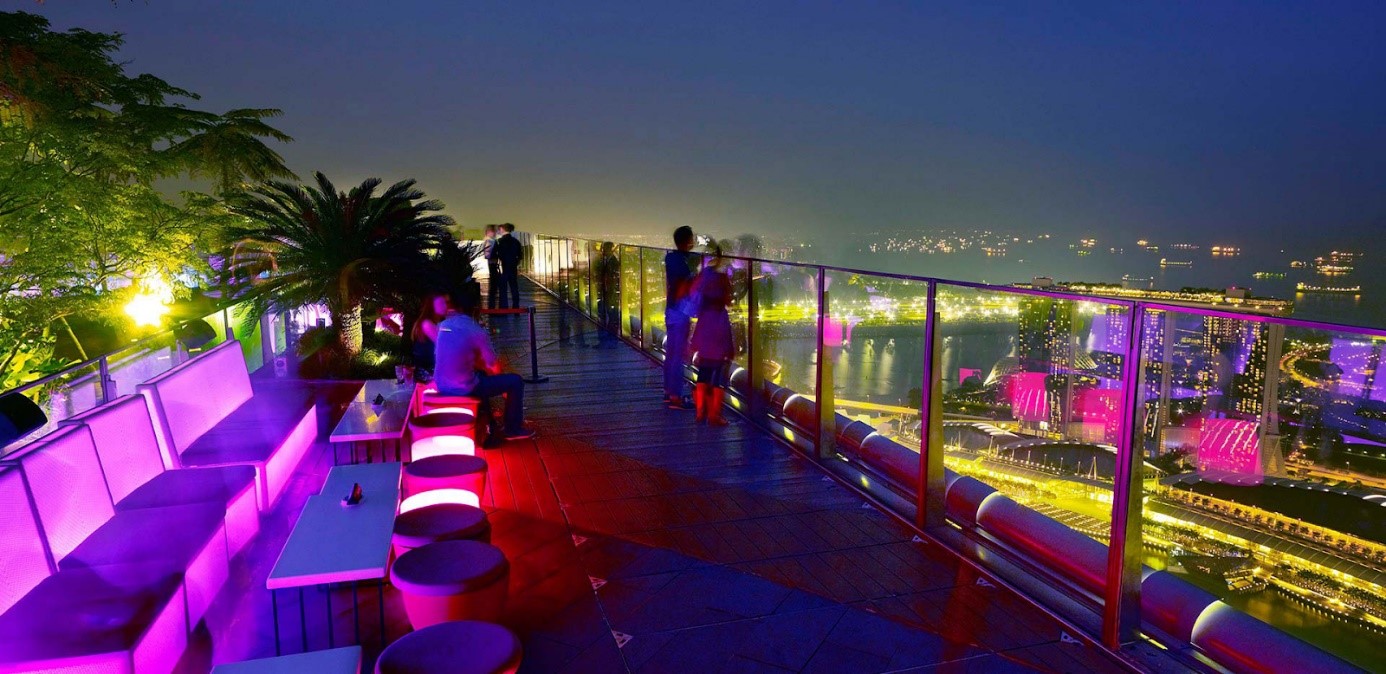 The bar itself occupies the top 2 floors of the One Raffles Place building, which has a direct MRT line going to it. You then just take a private lift to the 1-Altitude bar, although making reservations beforehand is recommended, due to the bar's popularity and reputation.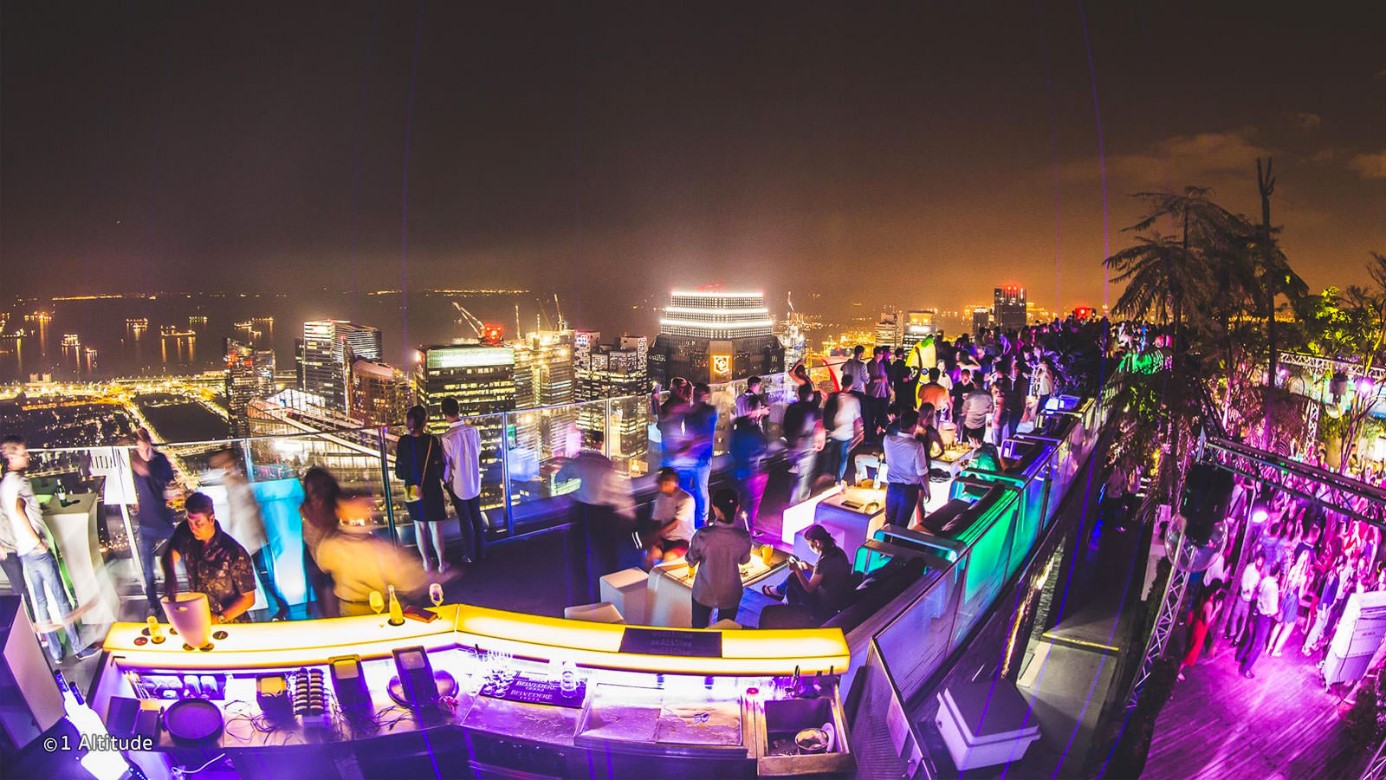 The decorations are somewhat minimal, yet overall striking and well coordinated. Trees sprout from several grassy areas, and the floor has neon lighting, with several low-seating areas to relax and enjoy the view. Overall, it's a pleasant blend of nature and modern aesthetic, with triangular vistas to give the awesome panoramic photo opportunities.
Overall, it's a can't-be-missed destination if you're on the hunt for rooftop bars in Singapore.
SEVVA
Hong Kong
Sevva is a sophisticated rooftop bar, conveniently located in central Hong Kong. It offers splendid, panoramic views of Hong Kong, Kowloon, and Victoria Harbour.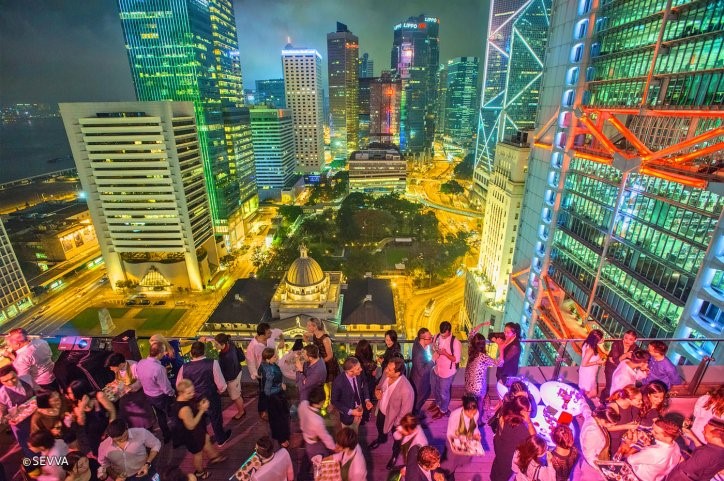 The design and decorations change based on the season, and Sevva offers one of the best views of Hong Kong's Symphony of Lights, which occurs at 8pm every night.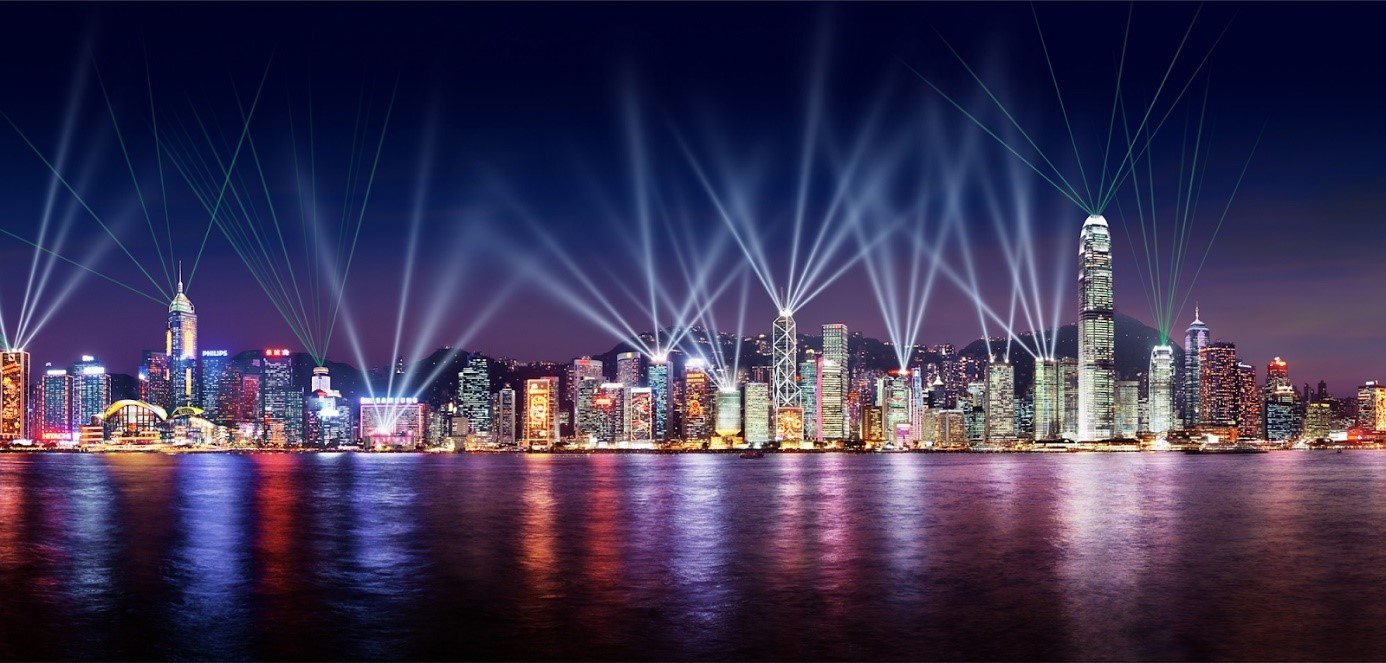 Hong Kong's Symphony of Lights
Sevva Hong Kong also features 2 onsite restaurants, which cater to two different types of crowds. Bankside restaurant is a high-end luxury experience, decorated with original works from renowned German photographer Candida Höfer, while Harbourside focuses more on contemporary lighting, fauna, and international cuisine.
Overall, Sevva is not the highest rooftop bar in Hong Kong, but it offers enough for everyone to be worth a visit.
Honorable Mentions
We won't go into detail describing these rooftop bars, but they are rated among the best in various Asian countries.
• Three Sixty at Millenium Hilton, Bangkok, Thailand
• Peak Lounge & Bar, Tokyo, Japan
• Marini's on 57, Kuala Lumpur, Malaysia
• L7 Rooftop Floating, Seoul, South Korea
• WET Bar, Taipei, Taiwan