Where To Go Next: 10 Of The Best Places To Travel In The US In 2019
Published: January 9, 2019
America is the destination that always thrills and delights its visitors. As 2019 has just begun, many of you may be thinking about US destinations that you should strike off your list this year.
Though the US boasts of numerous places that you can visit throughout the year, we bring you the top ten among them that stand out from the rest.
1. Rapid City, South Dakota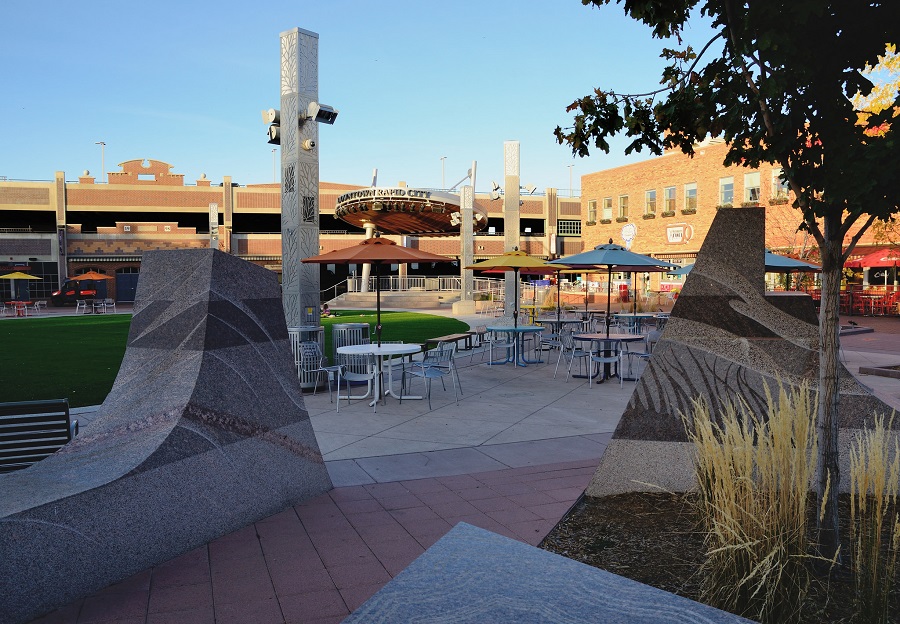 Perfect for a long weekend, Rapid City lets you explore the Black Hills that rise up from the western South Dakota plains. Apart from the Custer State Park spread across 71,000 acres and the astonishing Crazy Horse Memorial, you'll get to explore five National Park Service Units that are within the vicinity of the city.
You'll also be welcomed by the City of Presidents that boasts of life-size bronze statues of the past presidents of the country. If you're a wildlife enthusiast, you can head straight to Reptile Gardens and Bear Country U.S.A. that are just outside the town.
To refresh your taste buds, you can head to Minerva's for a fancier meal, or to Colonial House that offers some of the best rolls in the region. Tally's Silver Spoon and Delmonico Grill are some other options where you can satiate your hunger cravings.
If you're into historic environments, you can book your stay at Hotel Alex Johnson, which is a part of the Hilton's Curio Collection. Holiday Inn Rapid City-Rushmore Plaza would be another good option if you want to stay in close proximity to the downtown.
2. Chicago, Illinois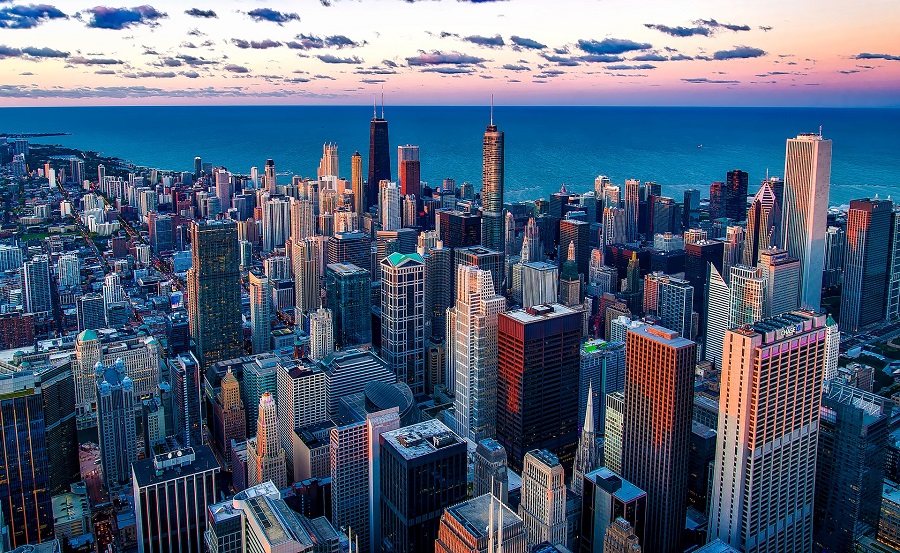 Chicago is, unquestionably, one of the top choices when it comes to American destinations. Irrespective of your travel style or age, you'll find exciting activities and sights here that will pique your interest.
From expansive green spaces, bustling downtown core, and modern art displays to charming neighborhoods and Michelin-starred restaurants – you'll get plenty to keep yourself busy for a week or even more.
If you're an architecture enthusiast, book a cruise along the Chicago River to get mesmerized by the city's smaller warehouses, hidden architectural gems, and numerous towering skyscrapers. If you want to get a bird's eye view of the city, go for a helicopter ride.
There're more than 77 neighborhoods in Chicago, each with its distinct vibe. Try to visit some of them like Lincoln Park, Andersonville, Logan Square, and Pilsen, among others.
Bring adequate winter clothing if you're planning your Chicago visit during winter as the city experiences really low temperatures. In case you enjoy Cuban and Filipino cuisines, visit Bayan Ko to enjoy mouthwatering dishes.
To satiate your palate with some notable fried birds, visit Luella's Gospel Bird to enjoy chicken-focused varieties. If you're an architecture aficionado, stay at the Palmer House – A Hilton Hotel, to enjoy the feel of a historic setting, while getting a daily dose of culture by visiting attractions like Chicago Symphony Center, Art Institute of Chicago etc.
To enjoy the city's vibrant nightlife, book your stay at The Godfrey Hotel Chicago situated in the River North neighborhood, which offers a rooftop lounge to party.
3. Napa Valley, California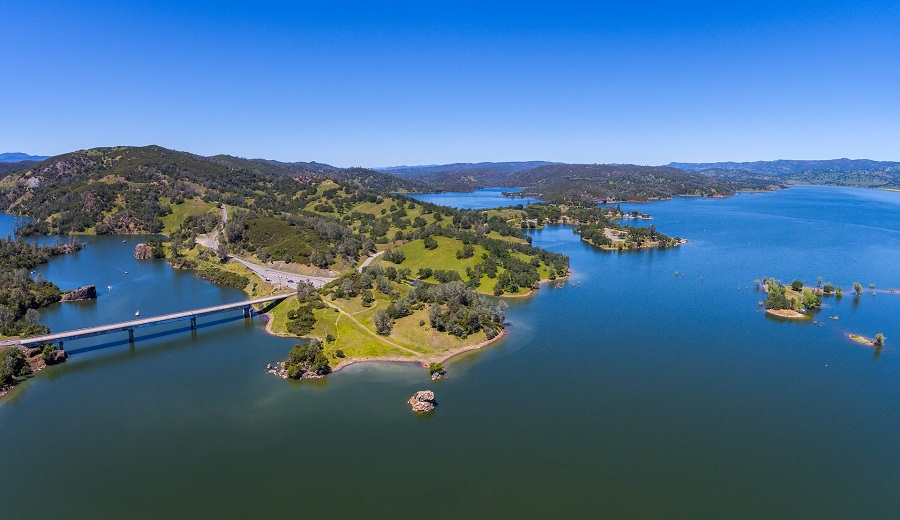 Napa Valley offers a plethora of activities like hiking, boutique shopping etc, apart from letting you taste delicious wines. During your visit here, your to-do list must include a trip to Pride Mountain Vineyards that offers amazing views of the rolling vineyards with distant mountains forming a mesmerizing backdrop.
If you're physically capable, go for biking along the Silverado Trail to take in the scenery. When you work up an appetite, you can head straight to the Oxbow Public Market that offers everything from burgers to fresh produce. Some notable restaurants here include Hog Island Oyster Bar, Anette's Chocolates etc.
For a luxurious stay in the California's wine country, you can opt for Calistoga Ranch that offers 50 freestanding guest lodges with separate master suite for each. You can also stay at downtown Yountville, which is the best known small town of the valley. If you're looking for a romantic escape, book your stay at Hotel Yountville that would bring a little bit of a European vibe to your vacation.
4. The Berkshires, Massachusetts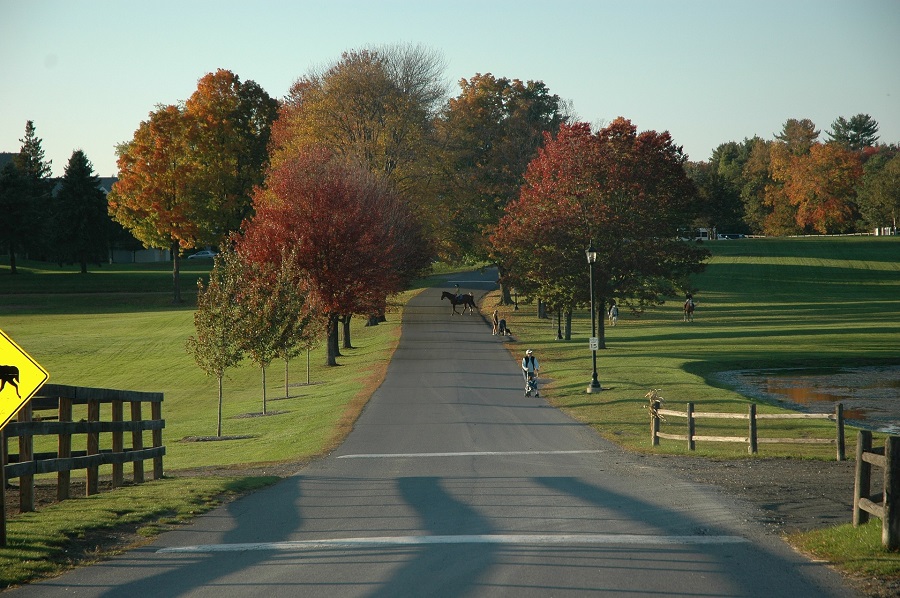 Considered as the cultural Mecca of Massachusetts, the Berkshires should be among your must-visit destinations, if you're into culture-driven travel. If natural beauty is your thing, you can go hiking, and with more than 400 different trails, it isn't just possible to miss the feel of the great outdoors.
During winter, you can opt for cross-country skiing and zip through the snow. The Berkshires are famous for farm-to-table dining and take pride in using local ingredients. Top eateries that would leave your belly feeling happy include Once Upon a Table, Haven Café & Bakery, and Prairie Whale.
For a memorable stay, you can book yourself into Hotel on North – a 45-room boutique hotel, to take in the New England charm, or Porches Inn – a 47-room property - just a few steps from the MASS MoCA.
5. Miami, Florida
Vibrant nightlife and mouth-watering cuisine merged with an enticing backdrop containing sun-kissed beaches – this is what most imagine about Miami. Apart from the South Beach, which is the hottest tourist destination in Miami, remember to visit Wynwood Walls that boasts of some world-class murals.
Your Miami trip will surely be incomplete if you don't catch some live music. Some good choices include Churchill's Pub (for rock and punk) and Ball & Chain (for Latin). Don't forget to visit the Miami Flea in the Arts + Entertainment District to shop for local specialties and enjoy the social atmosphere if your timing works out.
Visit Coyo Taco, Kyu or R House to understand the reason behind the rising culinary reputation of the city. While you would find Cuban food restaurants all over Miami, try to taste some home cuisines of different countries.
If money doesn't matter much to you, the Washington Park Hotel that offers a range of boutique properties is where you should head to. If you want to stay in downtown Miami, Eurostars Langford would be a good choice.
6. Portland, Oregon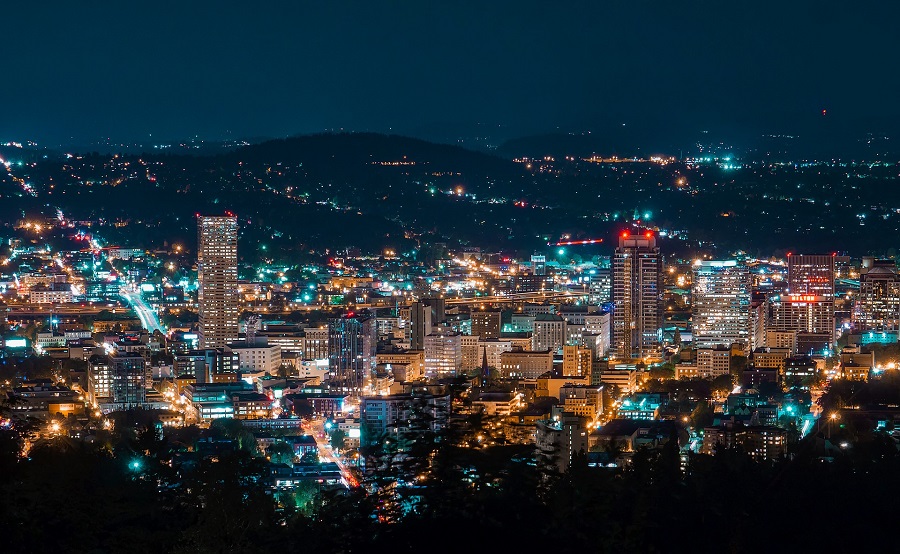 Popular by its nickname of the "City of Roses", Portland straddles the Willamette River, offering its visitors a picturesque view. If you're an outdoor enthusiast, Forest Park located in the Tualatin Mountains would offer you over 80 miles of trails for biking, hiking and horseback riding.
The Oregon Zoo (also known as Portland Zoo) is where you can see over 1,800 animals belonging to 232 species, which includes several endangered ones. To get a bird's eye view, go for a Portland Aerial Tram ride that travels at 500 feet above the city. Other notable attractions here include the Pittock Mansion, Oregon Museum of Science and Industry, Grotto Gardens, Pearl District, Washington Park etc.
To refresh your taste buds, you can visit Ataula (don't miss the chorizo lollipops there). For Chinese specialties, visit Duck House to enjoy tingly dan dan noodles or chili-oil-spiked broth. In downtown Portland, Kimpton Hotel Monaco with its upscale eclectic design would be a good accommodation option. If you prefer a luxurious stay, head straight to Sentinel Hotel – a 5-star property that sits in front of a streetcar stop, and offers easy access to the entire downtown area.
7. Los Angeles, California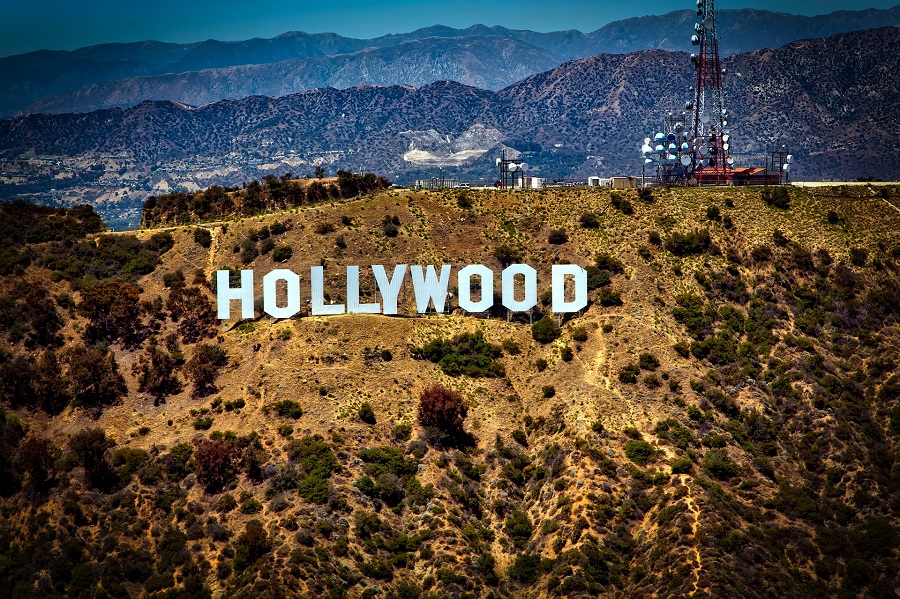 Mild breezes from the Pacific Ocean and the lure of Hollywood make Los Angeles one of the top U.S. tourist destinations. The best of the city lies between its cutting-edge culture, vibrant ethnic communities, and abundance of good museums.
Without shopping, visit to this melting pot of eclectic world cultures and bold creatives would be incomplete. If you aren't stuck with big brands, saunter through Heath Ceramics, or Wittmore to find some edgy accessories.
Your itinerary must include visiting Hollywood Boulevard, taking a day trip to Disneyland, and visiting the Venice Beach. Also, remember to set a date with the Walk of Fame and the museums featuring Hollywood memorabilia.
LA offers a diversified cuisine, and some of the city's notable dining options include Palm Restaurant, The Ivy, Osteria Mozza, Fig & Olive etc. To enjoy the burgeoning brewery culture of LA, you can head straight to The Varnish and ETA.
Made famous by the tune "Hotel California" by The Eagles, The Beverly Hills Hotel is perhaps the best option to book your stay. If you want to stay in the vicinity of big city sights, Hotel Bel-Air is the place you should check out.
8. Hawaii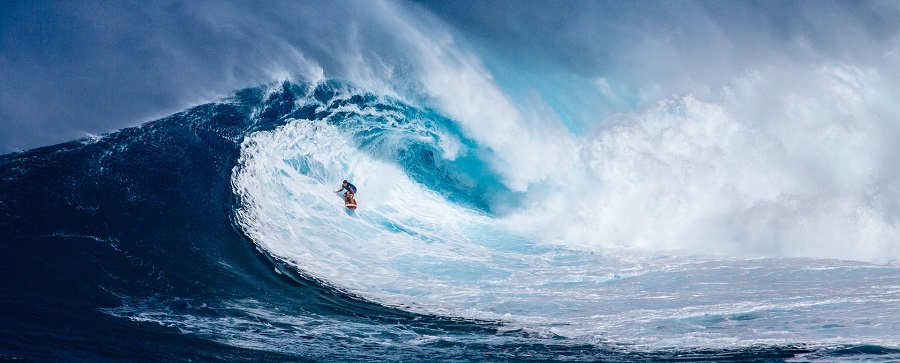 Hawaii, a quintessential island paradise, offers the breathtaking natural beauty of volcanoes and beaches apart from a rich Pacific culture to help you rejuvenate.
Remember to go on a helicopter tour that surveys the Turtle Bay and the Sacred Falls. You can visit Ninini Point to enjoy some solitude, along with getting a 360-degree view of the sky together with the jets zipping through it.
If you want to know about the history of Hawaii, visit the Bishop Museum, which is a large Polynesian anthropological institute showcasing cultural art and artifacts.
Scuba diving, sailing, and snorkeling excursions are some of the most preferred tourist activities to indulge in.
Some of the Hawaiian foods you must try include Laulau, Manapua, Poke, Spam Musubi, and Saimin, among others. To experience traditional Hawaiian food, you can head to Helena's Hawaiian Food. Alan Wong's is another place to enjoy drool-worthy Asian-fusion dishes.
If you're going to Kauai, you can book your stay at The Kauai Marriott Resort that offers a giant flower-shaped swimming pool. At Oahu, you can try out the Turtle Bay resort where you can go horse-riding along its trails.
9. Las Vegas, Nevada
Whether you're a high-stakes gambler, or a casual tourist looking for an amazing show, Las Vegas is the city that will surely lure you. Here, you'll experience a complete vacation – from endless fun and excitement to lip smacking food to high-end shopping malls and more. If you're a shopaholic, don't forget to visit the Caesars Palace Forum Shops.
Apart from taking in a little Cirque de Soleil, you can visit the MGM Grand to roll the dice. Much like the strip clubs, dining options in the city are seemingly infinite. If you're looking for a Vegas steakhouse that's not in a hotel lobby, head straight to Cleaver to experience unmatched charm and character. Other dining options you can explore include Vetri Cucina (for Italian fare), Catch (for seafood and steaks), and Marche Bacchus (for French dining), among others.
If you want to plan your stay at downtown Las Vegas, you can take your pick from The Golden Nugget, EI Cortez, Oasis at Gold Spike etc. JW Marriot and the Suncoast Hotel & Casino are good options if you stay in Summerlin.
10. Grand Canyon, Arizona
If you want to truly experience how mesmerizing the natural wonder can be, this surreal UNESCO World Heritage site has to be on your list of must-visit places in the US. Its sheer size, fantastic depth, red hues, and stunning panoramas have been luring visitors from across the world. Walk to the edge of Grand Canyon National Park, which is turning 100 this year, and the earth will fall away into a stretch of plateaus, peaks and vast gorges.
Descend below the rim, and you'll get awed for sure. At the bottom of the canyon, there's the persistent, thrumming Colorado River that carved the gorge over millennia. For lodging, you can try a spot at the Bright Angel Campground or the Phantom Ranch.
For staying on the South Rim, you can book yourself into El Tovar, while Grand Canyon Lodge would be a good option at the North Rim.
Some must-do activities include boating (either by a human-propelled raft or by a motorized one), hiking, and biking. Don't forget to taste the signature prime-rib at the EI Tovar dining room in case you are staying here or nearby. Once you're inside the National Park, try to eat at any one of the restaurants operated by Xanterra that sources large percentages of its ingredients from local vendors.
Tips for international travelers
Before you start packing your bags for your upcoming US travel, it's necessary to have a good understanding of ESTA (Electronic System for Travel Authorization). This web-based system determines the eligibility of travelers to the US under the VWP (Visa Waiver Program). Citizens of the participating countries of VWP can travel to the US for business or tourism or while in transit for a maximum period of 90 days, without obtaining a visa. If you're unsure of whether you belong to any of the ESTA countries, you can get details by visiting - usaestaonline.com/en/faq/what-is-visa-waiver-program.
How long is my ESTA valid? This is a common question asked by foreign travelers. It's valid for up to 2 years (less if your passport's validity expires within 2 years). If you receive a new passport during that 2-year entry period, you've to reapply for ESTA approval./p>