Turkish Airlines executive visiting rooftop bars in KL!
Published: November 23, 2015
This week it´s time for the Turkish Airlines executive Tolga Duran to write about his trip to Kuala Lumpur and some rooftop bars he visited there.
Tolga is a Turkish and Swedish guy in the mid 30s who has been to more places in the world then most people will manage to do in a whole life time. Tolga is a true professional when it comes to everything he does.
Tolga in one of many of his trips around the globe.
Heli Lounge Bar:
A Helicopter pad used as an outdoor bar with a 360 degree view over KL. Great location, a bit of a rundown entrance but defenitely worth a visit for its concept. Just don't get too close to the edge if you've had too many Hendricks ;).
View from Heli Lounge Bar.
Just by the edge of the rooftop bar. Don't fall down…
Luna bar:
Great spot for a pool party! Live Dj with an open air pool and 2 floors to hang out at. Best time to visit would be during weekends, younger crowd 20-30… The View of the Twin towers behind the Dj gives it a scenic view. One of the most popular rooftop pools in KL.
Live DJ at Luna Bar with the Twin Towers as a mighty background.
Sipping some cocktails at Luna bar.
Atmosphere 360 restaurant:
Finally I also visited one of Kuala Lumpurs best sky bars at the Atmosphere 360 restaurant in the Turning Telekom Tower. Similar view from other rooftop bars only this is inside. Buffe style dinner with live music, not the best restaurant in town but worth the experience.
Spectacular view of Kuala Lumpur.
You can also follow Tolga on Instagram @tolgaduran. Here's more info about the best rooftop bars in Kuala Lumpur.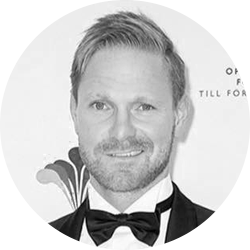 Written by:
Tolga Duran, for The Rooftop Guide