Review
TaKeT Göteborg
"The best rooftop bar in Scandinavia!"
Published: July 31, 2019
A yearly tradition for The Rootop Guide is always to visit Gothenburg for some rooftoping. This year we only visited TaKeT Göteborg as it's the only rooftop you need to visit in this city. By far the best one!
TaKeT is located on top of the hotel called Comfort Hotel Göteborg , right by the water and harbor of Gothenburg. The setting is beautiful and to top it off, you'll get one of the best sunset views from here as well.
Daniel Meyn and his fantastic crew has really created something special on this rooftop. The atmosphere and service are amazing up here. Every day of the week.
The party vibe is best on Friday and Saturday (obviously), but also great during the regular weekdays. Make sure to be here in time during the hectic weekends, as TaKeT is super popular.
The one and only, Daniel Meyn!
Another thing that's great about TaKeT is the variation of different persons. The clientele various with people from all ages and styles, which creates a great mix and vibe.
The terrace is equipped with a large bar counter, a DJ booth, bar chairs/tables and comfy lounge sofas. In other words, a great variety of different seats and places to hang out at.
When stepping out on the terrace you'll feel the great atmosphere and lovely view directly. The vibe is a little calmer in the first area, as the noise and liveliness pick up the closer to the bar you get.
The bar serves most classics you can ask for. Among our favorites were the sparkling rose wine from Italy and their own beer specially made for the rooftop bar. A must try if you ask us.
Regarding food they have BBQ available some days. Otherwise you can always try their hot dog called "halv special" which is a hot dog with tasty toppings and mashed potatoes. Yummy!
SWIPE FOR MORE PICS OF DRINKS
We were lucky enough to time two evenings with great party and beautiful sunset views. You can't ask for a better setting when visiting Gothenburg. Just look at the pictures and imagine this sunset live.
CONCLUSION
If there's one rooftop bar you definitely should visit in Sweden and Scandinavia, TaKeT Göteborg is the place to go. The Rooftop Guide loves TaKeT and everything about it.
Address: Skeppsbroplatsen 1, 41121 Göteborg
• Great party vibe
• Beautiful sunset
• Open 7 days a week
• Popular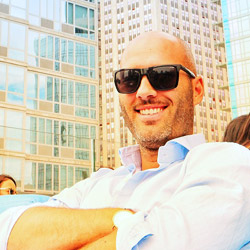 Written by:
Hans Ebenman
- Co-founder, CEO & rooftop expert at The Rooftop Guide