Skylight rooftop bar at Tobacco Dock, London
Review
Skylight rooftop bar at Tobacco Dock, London
Year-round rooftop playground
Published: October 15, 2018
Skylight in Wapping, London - a big rooftop playground (with an ice rink during winter!) i East London. Read all about it here.
Skylight looks like a big playground under the sky with heaps of activities and games; croquet, boule, horseshoes and more. And that is exactly what it is. This venue is perfect for a chill evening or night out with friends mixed with activities. The three-level venue is big with lot of seats, space and has several bars.
The venue is located at Tobacco dock, Wapping, and the area around it looks quite industrial. To get to Skylight, you go through a garage to get to the rooftop. Since the location is not in a "bar-hopping" area – this is more of a place where you spend a few more hours or the whole evening – but you'll always have something to do!
We visited in the middle of October and it was cloudy and a bit windy and we arrived at 5:00PM which is when the rooftop opens. Not surprisingly, we were the first to arrive and we were happily surprised by the size of the venue – it's a big place!
ATMOSPHERE AND VIEWS:
Although we were quite early (i.e. not a lot of people there), we could tell that there is a chill and playful vibe at Skylight. It has that kind of homey garden-rooftop-party kind of vibe! The venue is full of tables, couches and benches. It felt like the perfect place to go for a fun evening with a group of friends, play some games and have a beer or two!
They also have several TV screens, making it a perfect venue to watch a football or tennis game at.
The views were definitely at its most beautiful during night time with the rooftop lights and the skyline in the far distance. We can definitely see how beautiful the sunset is to watch from this rooftop (unfortunately, we missed it because of the clouds).
FOOD AND DRINKS:
Skylight offer a whole floor (downstairs, not on the rooftop) of more seats and tables with a bar and two street food stands. The food has a food truck/street food vibe to it, offering gyros, hamburgers, buns and a lot of sides (vegetarian/vegan options available).
Lower floor: more seats, food and another bar
Lower floor: more seats, food and another bar
Lower floor: more seats, food and another bar
Sides: Halloumi fries, courgette fritters and tzatziki and lime dip sauce.
Chicken gyros.
Halloumi fries.
Served at the bars is a wide range of beer, ciders, spirits, cocktails and wines.
WINTER AT SKYLIGHT:
You might think this is a typical summer only venue, but no, think again! During November and December, Skylight opens up their famous ice rink – one of few in Europe! Since we visited Skylight in October, just a few weeks before this year's opening, we are excited to come back to show off our ice skating skills in a during winter.
Although the venue is the perfect summer party place under the summer skies, we are excited to cosy up with a warm jacket and watch the beautiful London night lights.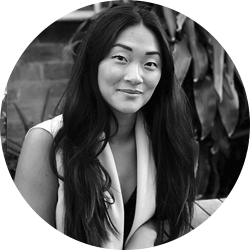 Written by:
Lina Martinsson, for The Rooftop Guide