Hotel Fasano and one of the best rooftop pools in the world
Review
Hotel Fasano and one of the best rooftop pools in the world
Plus world class service, beautiful views and a lovely atmosphere
Published: January 20, 2018
Rooftop infinity pool, world class service, beautiful views and a lovely atmosphere at Fasano in Rio de Janeiro:
Fasano is one of Rio's most exclusive and chic hotels. The cool and hip sister to the more classic and dandy hotel, Copacabana Palace.
Fasano is located at one of Ipanema's most exclusive addresses, Av. Vieira Souto, right on the mythical and famous beach, also called Ipanema.
The view? Yes, it's absolutely amazing! The mountain peaks "Dois irmãos" (the two brothers) characterize the image of Rio and from the beach you can hear distant sounds of beer dealers, mixed with Fasano's selected modern samba and bossa nova music.
Pool side hang out
Ipanema Beach and Dois Irmãos
Juice and service
In the pool area you enjoy fruits, juices or a wide selection of drinks. Everything tastes great! Rio is famous for having a great juice culture, and at Fasano it has been taken very seriously.
We were served a light pink creation consisting of pineapple, strawberries, watermelon and coconut water. Do I have to say that it was something out of the ordinary? Refreshing and delicious.
The people clientele by the pool is exclusively hotel guests and there's almost as many persons from the service personal at Fasano, working to suit the demanding guests, who want more ice in their drinks or the parasol to be moved to the right or left, to catch most of the sun. But the Brazilians are used to answering everything with a smile, a little blink and a "si sehnhora".
Juice!
Atmosphere
In the pool you can choose to relax and cool off in the slightly deeper part, while listening to a few urbane guests who are gossiping about their latest trip or how the Brazilian money course are going (like they even need to care? They are sipping cocktails at Fasano!). Some too tanned Germans tell about their experiences from Brazil and a Brazilian couple is listening, asking questions and answering with a typical Brazilian/English accent.
Amazing ocean view
Comfy sun loungers
Can't get tired of this beach view
Food and interior
If you get tired of the view and the rooftop infinity pool (this horrible combination :)) You can unwind in the inviting sunbeds covered by Fasano's gray-white striped soft towels. A tuna tartare? Or maybe even better: a seashell with sea crayfish, tomato and lemon.
Drinks to this, Chope (beer) or a glass of refreshing Chandon. The perfect "rooftop snack".
Food and drinks with a view
Sunset view
If you're lucky to be here during the weekends, the Fasano terrace turns into a sophisticated but fun place to dance through the night among a trendy crowd. From the terrace, the view looks like a diamond necklace around the mountains, Morro de Vidigal, the favela that lights up the night reminds us of where in the world we're at and how lucky we are.
Sun starting to set
Got to love the Rio sunsets
Conclusion
We loved everything about the Fasano rooftop and we can recommend it to everyone visiting Rio de Janeiro. Make sure to book your hotel nights here, to be able to use one of the best and most iconic rooftop swimming pools in the whole world. It's worth every penny. We will for sure be back here in a certain future.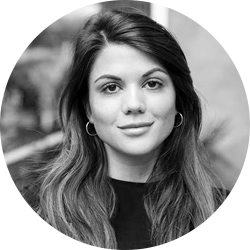 Written by:
Matilde Urdinola, for The Rooftop Guide