Our first guest blogger writes about a rooftop bar in Lisbon!
Published: January 16, 2016
Welcome to our first – of many – guest bloggers Krister "Muppetto" Lundström! A swedish guy in the early 40s with sports, travel, food and wine as main interests. This blogpost is from his trip this weekend to Lisbon and the Sky Bar at Hotel Tivoli Lisboa.
Krister Lundström on one of many of his travels around the globe.
Hotel Tivoli Lisboa:
Here you have Kristers own words and pictures in a short – yet very nice – experience of Sky Bar at Hotel Tivoli Lisboa:
Two hectic days in this South European pearl with lots of work and fun but the highlight was when we started off one of the nights at Sky Bar at Hotel Tivoli Lisboa, Av. da Liberdade 185. The roof terracce offered stunning view over this city by the Atlantic Ocean.
The Sky Bar is a popular spot among rooftop bars in Lisbon and if you fancing a romantic view with something good in the glas and with someone that you care about – this is the place to be. Regarding clothes and mood, I would go with smart casual, then you will blend in. Last thing; Start the night here with som drinks and nice hangout!
Nice and chilled atmosphere in the rooftop bar during the evening.
During daytime, the Sky Bar was closed (seasonal). But you could still go up on the terrace and enjoy the sun rise. Here are som pics of that.
Nice and warm sun surroundning the rooftop.
Stylish and modern decor of the terrace.
To view more rooftops from all over the world, visit our website for the the best rooftops in the world and follow @kris_muppetto on Instagram for more pics of his adventures.
Until then, cheers and hope to write for you in the future again! /Krister Lundström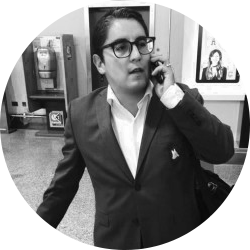 Written by:
Krister Lundström, for The Rooftop Guide